Beauty
Throwback beauty products: The return of lip gloss
Beauty
Throwback beauty products: The return of lip gloss
Remember in the late '90s when the depths of your purse housed at least three different tubes of sticky, shimmering and shiny gloss? Well, they're baccck—but better than ever! The new crop of lip glosses deliver shine, tint and moisture without all that icky stickiness.
Over the last year we've seen pretty much every lipstick texture and effect out there; ombré, velvet, matte, satin, metallic and even glitter. Side note, the idea of eating something while one's lips are glitter encrusted still boggles the mind. But we digress.
In a response to lipstick overload we're seeing a resurgence of lip gloss. The good news? The formulas have been tweaked and mastered, and they're no longer icky and sticky, which is usually caused by polybutene, a synthetic polymer found in many kinds of makeup, but also in adhesives. These new incarnations use natural ingredients and oils to bestow lips with a brilliant shine and slip. Ahead, we've rounded up our favourites in a variety of finishes, from sheer to opaque, for a welcome wash of colour.
The best take away with this high shine lippy is that it gives you the sheen of a gloss but the moisture of a lip balm due to the whipped peach oil. It wears silky and smooth and is also infused with coconut oil. Bonus: these smell good enough to eat.
Too Faced Sweet Peach Creamy Peach Oil, in Poppin' Peach, Papa Don't Peach, Pure Peach, Peach Tease, $24, sephora.ca.
This super lightweight formula blends hazelnut, jojoba, plum, raspberry ad achiote oil. The wear is long and it provide a non-stick gloss while moisturizing lips. One of our favourite aspects is the cocoon applicator that has a small reservoir to house the product while it's shape hugs and distributes the gloss like a dream.
Clarins Instant Light Lip Comfort Oil in Raspberry, Honey and Cherry, $25, thebay.com.

This shaker is a throwback to Lancôme's original juicy tubes launched in 2002, but this shaker version is far superior. The shaker delivers sheer colour and high shine, but unlike the original tubes it won't get your tendrils stuck on your lips. Thanks to the bi-phase formula of pigment is suspended in a blend of five oils. Shake it up to mix the colour and the oils together and swipe on with the spongy applicator for a whisper of colour.
Lancôme Juicy Shaker Pigment Infused Bi-Phase Lip Oil, $29, lancome.ca.
Leave it to NYX to create a range of glosses that deliver on equal parts shine to brilliant colour. With 12 colours, they wear silky smooth and when the shine wears off you're left with a subtle lip tint that can tide you through the day.
Lip Lustre Glossy Lip Tint, $7, nyxcosmetics.com.
Is one colour never enough, but don't want to schlep around more than one tube? Enter Cover Girl's latest launch, Outlast All-Day Color and Gloss. The high-pigment colour come with a matching enhancing gloss that gives you a vibrant look with shine and moisture. Cover Girl Outlast All-Day Color and Gloss, $12, covergirl.ca.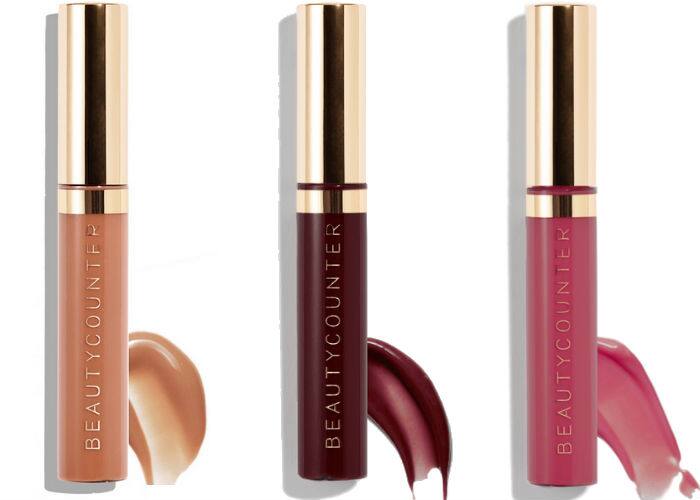 If you're looking for a gloss that ensure it's packed full of safe ingredients then try this one from Beautycounter. It's a moisturizing gloss with no stickiness, impart to jojoba oil that helps deeply moisturize skin.
Beautycounter Lip Gloss, $36, beautycounter.com.
If natural beauty is your jam then try one of these apricot-kernel and sunflower-seed oil, ultra-hydrating healthy lip shines. The sheer tints are subtle, so they can be slicked on during the day for a no-makeup-makeup effect, or on top of a lipstick or stain for extra moisture and shine.
Burt's Bees Lip Shine, $10, burtsbees.ca.