Fashion
How to find the perfect undergarment for your curves
Photography, Shutterstock
Fashion
How to find the perfect undergarment for your curves
With all of the sizes, styles and fits available, finding the perfect bra can be overwhelming. Let these tips give you the support you need to shop with confidence.
Better posture, more comfort, increased confidence: these are only a few of the benefits of wearing a well-fitting bra. It's been estimated that about 80 percent
of women are wearing bras that simply aren't the right fit, leading to spillage, bands that are too tight or straps that won't stop sliding off. Here, we've gathered all the information you need to find a bra that will fit securely and comfortably all day long.
Yearly measurements
There's no denying our figures change over time. Weight fluctuation, loss or gain of muscle mass, pregnancy and breastfeeding are among the factors that can impact the size and shape of our breasts. To keep your bras fitting correctly, it's a good idea to take your measurements once every year or so, whether that means with an in-store fitting or on your own at home. If you prefer the DIY option, follow these tips:
Put on a comfortable bra that doesn't have too much padding.
To determine your band size, place a measuring tape around your rib cage right under the bust. Make sure the tape is straight and wrapped snugly but comfortably around the body. Take down this number in inches, and if you get an odd number, round up to the nearest even number.
To determine your cup size, measure around the fullest part of your bust. Take down that number. Then, subtract your band measurement from your bust measurement. The difference corresponds to a cup size. An A cup is a one-inch difference, B is two, and so on.
Hook me up
Most bras have three "settings" to determine how tight the band fits. A new bra should always be comfortably fitted at
the loosest hook. Over time, the fabric stretches, meaning you'll have to begin clasping it on the second hook, and then the third. This helps to extend the life of the bra. When you're wearing the band at the tightest notch, you know it will soon
be time to invest in a new bra.
Fab fit
While determining the correct bra size is important, remember that different brands and cuts can fit differently, so always take the time to try a variety of styles.
When wearing a bra, most of the support comes from the band. It should sit straight across your back; if the band tends to pull upward, it's a sign that it's too big. A good indicator of the right size: You should be able to fit two fingers comfortably under the elastic band.
Well-fitting straps stay in place and don't dig into the shoulder. If, after loosening them, the straps still dig in, your band may be too big.
Finally, you want the cup to fit your breast perfectly. Before deciding if a bra is the right size, make sure your breasts are placed correctly in the cup. To do this, put your bra on and then scoop each breast into the cups so that your nipple is in the very centre. With the right bra, your chest shouldn't overflow at the front or sides.
If you notice a bulge at the top edge, you should try a larger size. If the fabric wrinkles or gapes, that's a sign to go smaller.
White shirt bra
For an invisible look under a white shirt, you can't go wrong choosing a bra close to your skin tone or, believe it or not, a deep red bra, which can totally "disappear" under a white tee.
When to launder
As your bra is in direct contact with your skin, it's important to wash it every few wears to avoid odours or residues from sebum and perspiration. Best practice is to either hand-wash your garment or slip it into a mesh laundry bag before putting it on the delicate cycle with cold water and mild detergent. Skip the dryer and instead allow your bra to air dry to keep it in tip-top shape.
Our product picks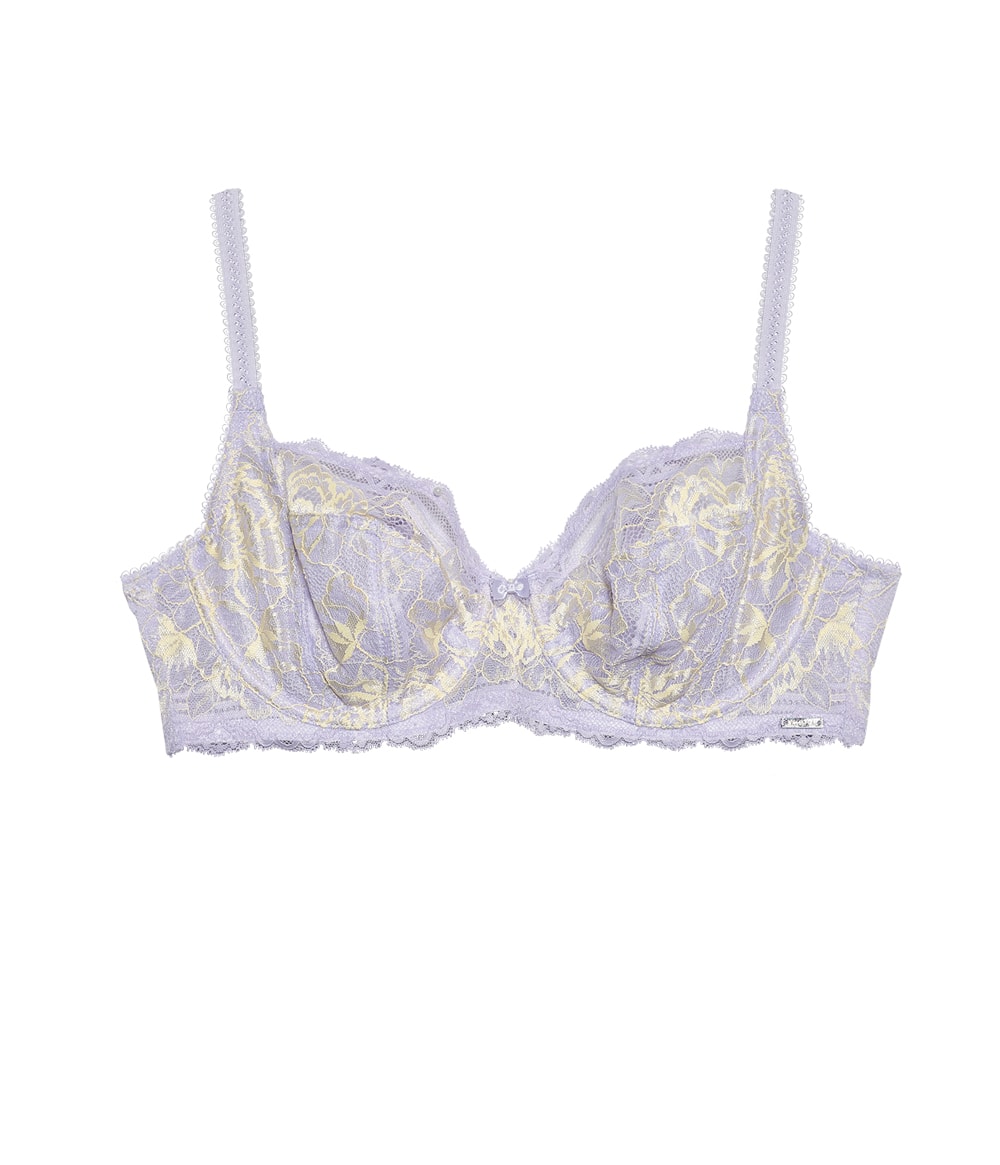 1. Unlined Full Coverage BRA in Purple and Pear Sorbet, $45, lavieenrose.com.
2. Merlot BRA, $68, sokolofflingerie.com.
3. Plus Lightly Lined Side and Back Smoothing Underwire BRA in Paris Nude/Porcelain, $57, wonderbra.ca.
4. Empreinte Lauren BRA in Turquoise Glow, $222, lingerieemma.com.
5. So Free Lightly Lined Full Coverage BRA in Smoulder Black, $60, lasenza.ca.
6. New Wave Ultra Light Wireless Comfort BRA in Evening Blush/Earthen Tan, $57, wonderbra.ca.
7. Push-Up Front Closure Demi BRA in Peony Embroidery, $45, lavieenrose.com.
8. George Floral Lace T-Shirt BRA in Pink, $8, walmart.ca.
9. Lace Longline BRA in Vintage Plum, $65, knix.ca.
 10. Simone Pérèle Comète BRA in Marron glacé, $145, lingerieemma.com.
11. Boudoir Satin Microfiber Balconette BRA in Red Patrol, $80, penningtons.com.
12. Marie Jo Avero BRA in Pink Parfait, $168, lingerieemma.com.
13. Ecopure Underwire BRA with Lift in Pink Shadow, $29, wonderbra.ca.
14. Lightly Lined Wireless Mastectomy BRA in Stormy Sea, $60, lavieenrose.com.
15. Underwire Plunge BRA in Thistle Down, $66, penningtons.com.
16. La Femme Underwire T-Shirt BRA in Sand, $84, wacoal.ca.