Fashion
The ultimate Valentine's Day lingerie gift guide
Fashion
The ultimate Valentine's Day lingerie gift guide
No partner? No problem. Treat yourself and celebrate this Valentine's Day—and your body—in one of these romantic, sexy and beautiful pieces of lingerie.
Halloween may take top spot for being the sweetest holiday, but Valentine's Day has the monopoly on being the sexiest holiday. No matter if you're in a relationship or single or prefer cotton or lace we've got you covered in this comprehensive lingerie gift guide.
Simone Pérèle Idylle embroidered tulle with spaghetti straps full cup, $129, simone-perele.com.
Simone Pérèle Idylle embroidered anf tulle thong, $55, simone-perele.com.
Else baroque underwire bra, $120, journelle.com.
Elise high waist brief, $75, journelle.com.
Bodysuit, $24.99, winners.ca
Julia signature bra, $60, thelittlebracompany.com.
Julia panty, $26, thelittlebracompany.com.
Do you have a small bust and looking for brands that cater to you? Check out our round up of the brands for smalls busts.
Lottie chemise with self bra, $85, eberjay.com.
Margaux Printed Push Up Bra, $86, cosabella.com.
Margaux printed lowrider hot pants $34, cosabella.com.
Simone Pérèle triangle embroidered tulle with Italian jacquard satin push up, $139, .simone-perele.com
Simone Pérèle embroidered tulle shorty, $79, simone-perele.com.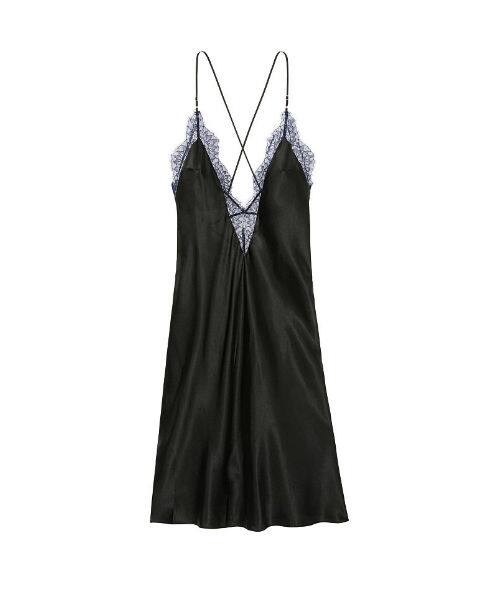 Lace-trim midi slip, $68, victoriasecret.com.

Prima Donna Deauville full cup bra, $172, melmira.com.
Prima Donna Couture full panty, $68, melmira.com.
Are you a curvy girl always on the hunt for a good quality bra that fits? Check out our extensive round up of bra brands for busty women.
​Lace-trim satin robe, $72, victoriasecret.com.