Fashion
Valentine's day gifts the man in your life will love
Fashion
Valentine's day gifts the man in your life will love
Shopping for that special man in your life can be struggle, so let us help. We've got something that will appeal to all sorts of men this Valentine's Day—at every budget.
Whether you're looking for something for your fling, boyfriend, partner or husband here are the perfect manly, or just plain quirky, gifts of you guy.
For the proud Canadian
Let your man show everyone just how much he loves his home an native land with one of the most Canadian things in existence, a toque covered with mounties.
Arborist mountie toque, $30, drakegeneralstore.ca.
For the baseball buff
If your partner already has a Blue Jays hat and jersey surprise him with this handsome—and darn right cute—blue jay pin. This tiny treasure will allow him to sport some pride on the lapel of his jacket or event suit.
Blue Jay lapel pin, $10, crywolfclothing.com.
For the clean freak
If the smell of synthetic pine won't cut it for your man (you got a keeper) gift him with a car smell that's more refined, and customizable. Infuse his vehicle with his favourite essential oil blend to feel soothed, uplifted and refreshed while you're on the road.
Saje Car Scenter, $17, saje.com.

For the gym rat
Do you lift bro? Well if your man does then headphones, sans strap, will make all the difference while he's pumping iron. These wireless Jaybird in-ear bluetooth sport headphones are sweatproof, which means no slipping our of your ears, and offer a long battery life, eight hours, before it needs a charge.
Jaybird Freedom Wireless Headphones, $200, indigo.com.
For the coffee addict
Does your main squeeze appreciate a strong cup of coffee every morning? Buy him this french press with a cute little message, he'll be sure to think of you fondly before he starts his day.
Brewed with love french press, $39.50, indigo.com.
For the fitness fanatic
This stylish little band automatically tracks steps, distance, calories and sleep. If your man is a triathlete this fitness tracker is swim proof and it also uses a replaceable battery (that lasts up to six months), so you'll have no hassle with daily charging after a training session.
Misfit Shine 2 Fitness tracker, $140, misfit.com.
For the fragrance aficionado
If your man has more than five fragrances, that he actually alternates between, that means he's a fragrance guy. Try gifting him with the newest scent from Clean; Black Leather. The juice is a spicy blend of smoky musk, bergamot and black peppercorn.
Clean Black Leather, $98, sephora.com.

For the homebody
Nothing's cozier than a plush natural wool lined pair of leather slippers. If he's a slippers guy, he'll love these from Ugg, consider them them the Rolls Royce of the slipper world.
Men's scuffed Deco Slippers, $135, ugg.com.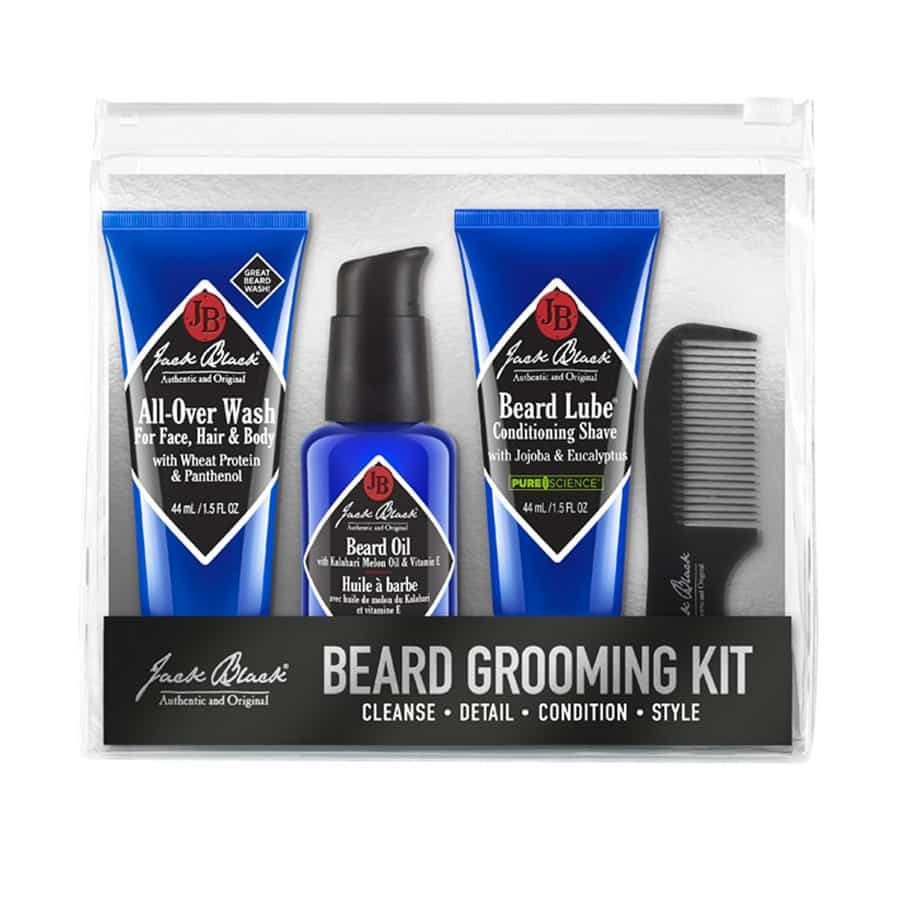 For the bearded hipster
A freshly laundered man is something any woman can get behind, so consider this gift a win win. Give him this trio of male grooming essentials: facial cleanser, beard conditioning shave lube and beard oil.
Jack Black Beard Grooming Kit, $43, sephora.com.
.
For the music man
If your paramour is into his beats and always on the move gift him with this retro looking amp shaped portable speaker, the smallest from the music minded brand. It's got a rechargeable lithium-ion battery that will allow him to blast his tunes for a solid 25 hours before needing a charge.
Marshall Stockwell speaker, $300, indigo.com.
For the minimalist
If your guy's ideal Sunday is wandering through an art museum (the contemporary floor is his jam), then grabbing some coffee in a streamlined cafe and finishing the afternoon off with some retail therapy with you by his side—you've hit the jackpot and NEVER let him go—he'll go nuts for this Original Grain watch aptly titled the minimalist. The company has a fresh and earthy approach to traditional timepieces. Each watch is handcrafted from a variety of sustainably sourced exotic hardwood. Plus, with every watch purchased 10 trees are planted.
The Minimalist watch in gold and Ebony wood, $194, originalgrain.com.