Fashion
What To Wear With A Plaid Skirt
Photography, © Julien Faugère
Fashion
What To Wear With A Plaid Skirt
A pattern that's been worn for hundreds of years, plaid isn't a fad.
In skirt form, this print checks all the boxes, from comfy to classic.
Whether paired with a cozy sweater or a chic matching blazer,
a plaid skirt is super versatile, making it an essential piece in your closet all year round.
Work
Photography, © Julien Faugère
Combining the skirt with its matching blazer automatically creates a cohesive look for the office. An argyle sweater ties the outfit together, while the lace-up boots offer both function and style.
Argyle Scoop Neck Sweater in Dusty Rose/Ganache, $39, suzyshier.com. Houndstooth Double Breasted BLAZER, $298, scotch-soda.com. Tilo Gold-Plated Sterling Silver EARRINGS, $38, horacejewelry.com. Hi-Line Lace BOOTS in Geo Yellow, $210, sorelfootwear.ca.
Weekend
Photography, © Julien Faugère
A soft neutral sweater and sneakers help to dress down this skirt. Topping it with a leather vest ensures an elevated yet casual aesthetic.
Roxboro Crewneck SWEAT-SHIRT, $120, vallier.com. Leather VEST, $548, scotch-soda.com. Bouldo Gold-Plated Sterling Silver EARRINGS, $25, horacejewelry.com. Puma Mayze Classic Platform SNEAKERS in White, $120, littleburgundyshoes.com.
Wow
Photography, © Julien Faugère
An airy blouse lends a soft, feminine touch, and adding a pair of chunky loafers with metallic hardware and a clutch in a bold colour gives the look some edge.
Silky Crepe Button-down High Neck Ruffle Long Sleeve BLOUSE in Coconut Milk Geo Multi, $76, rw-co.com. Coastal Sphere Gold Vermeil Stud EARRINGS, $148, mejuri.com. Scarlette BAG in Happy Hour Shine, $120, designlambert.com. Bamboo LOAFERS in White, $40, winners.ca.
Get the look
Houndstooth Mini SKIRT in Brown, $60, shop.mango.com.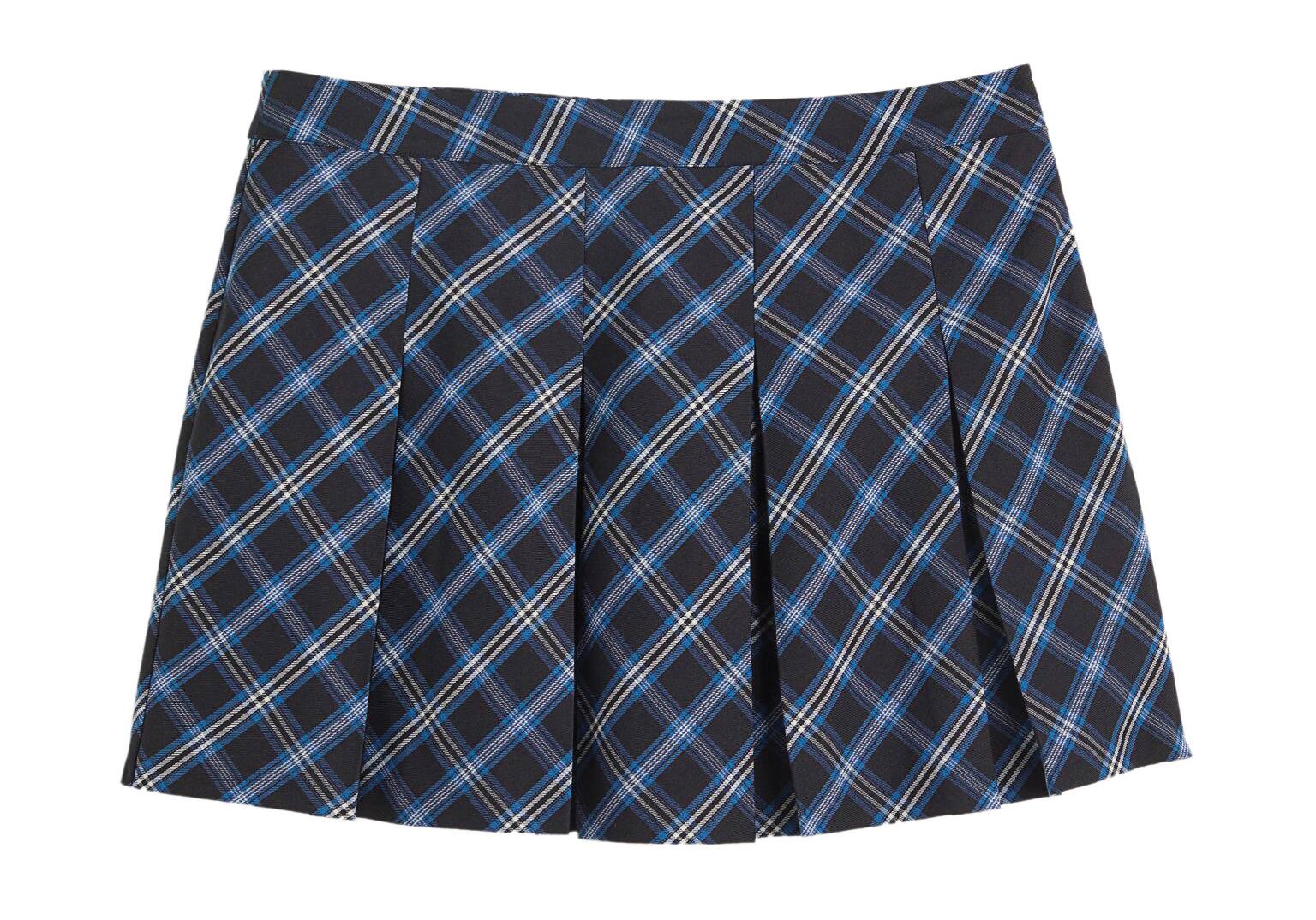 Short Twill SKIRT in Blue/Plaid, $30, hm.com/ca.
River Island Check Bouclé Mini SKIRT in Orange, $80, thebay.com.