Health
Hunger Crushing Combo™: The Non-Diet Additive Approach to Healthy Eating
Cottage Cheese + Strawberries + Nuts | Photo Courtesy of: AbbeysKitchen.com
Health
Hunger Crushing Combo™: The Non-Diet Additive Approach to Healthy Eating
While most diet frameworks focus on the "bad" foods we need to remove from our diet, the Hunger Crushing Combo™ is all about what we can add to make a meal or snack both satiating and satisfying. You don't need to count, restrict, weigh, or obsess over minute details – all you need to remember is to try to add a source of fibre, protein, and healthy fats to meals and snacks.
There are a number of evidence-based benefits to my Hunger Crushing Combo™ framework. For one, we know that fibre, protein, and healthy fats – our hunger crushing compounds – are inherently more satiating than refined carbs without fibre, meaning they keep us feeling fuller for longer periods of time. This can be important for everyone, since freeing ourselves from the burden of constant hunger or thinking about food all day can be very emotionally liberating. But it is also helpful for folks struggling with appetite management who are seeking weight loss because by focusing on adding nutritious foods, we naturally edge out less nutritious ones.
We also know that adding a source of fibre, protein, and/or healthy fats to refined carbohydrates can help stabilize blood sugars, giving us even energy levels and helping folks with insulin resistance and type 2 diabetes.
Finally, it helps put all foods on a morally equal playing field. It helps people get out of the black- and-white mentality of eating super "clean" or having a full out "cheat day." You can take a food that you find emotionally very satisfying, but perhaps less nutritious, and "dress it up" with hunger crushing compounds. My Hunger Crushing Combo™ framework helps healthy eating become more sustainable, as well as enjoyable.
Implementing it into your holiday meal planning
We often think about holiday meals as "cheat days," but the bones of a holiday meal can actually be inherently well-balanced. We just need to know how to put them together for better satiety without missing out on that emotional satisfaction! We all love holiday carbs like stuffing, mashed potatoes, and rolls, so focus on dressing them up with fibre, protein, and healthy fats whenever you can. Sometimes a holiday meal simply will not satisfy emotionally if it's tweaked in even the most subtle ways – so know that it is absolutely okay to enjoy your grandma's super sweet trifle or your mom's simple bread stuffing just as it is. But when we focus on balance more often, we can have more stable energy levels, better digestion, and greater appetite regulation throughout the holiday weeks.
For Example:
🥄 If you love your mom's buttery mashed potatoes, simply pair it with a source of festive protein like turkey, plus lots of roasted veggies or a fresh salad with nuts and vinaigrette for fibre and healthy fats.
🥄 If you want to give a specific recipe, like stuffing, the hunger crushing treatment, consider pairing your bread with some sauteed vegetables like mushrooms, onions, and celery for fibre, adding chestnuts or pumpkin seeds for healthy fats, and mixing in some cooked lean turkey sausage for protein.
🥄 A simple Hunger Crushing Combo™ hors d'oeuvres plate could be a few cocktail meatballs for protein, a handful of spiced nuts for healthy fats, and some crudité and dip for fibre.
🥄 Make trifle with your favourite pound cake or panettone, mixed with full fat Greek yogurt for protein, berries for fibre, and toasted nuts for healthy fats.
🥄 Try my Chicken & Barley Power Bowl.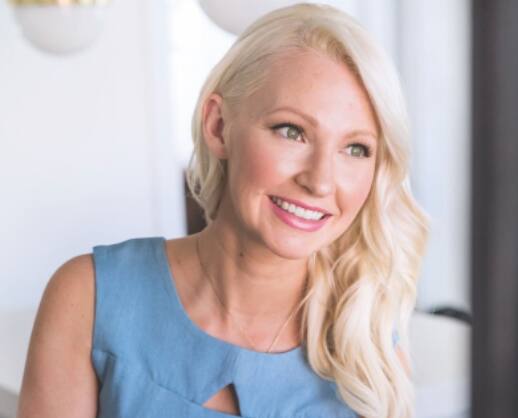 Photo Courtesy of: AbbeysKitchen.com
Abbey Sharp is a Registered Dietitian (RD), a food and recipe writer, a TV nutrition expert and spokesperson, a YouTube host and the founder of Abbey's Kitchen Inc.
In December 2018, Abbey released her debut cookbook, The Mindful Glow Cookbook, published by Penguin Random House. This book was awarded the Taste Canada Gold Medal award in 2019 and has become a best-seller! For more information, click here.