Nutrition
Canadians, rejoice! Maple syrup has many health benefits
Photography: Maya Visnyei
Nutrition
Canadians, rejoice! Maple syrup has many health benefits
Nothing is more quintessentially Canadian than pure maple syrup. Its health benefits offer another reason to indulge your sweet tooth (as if you needed one).
While sweeteners should be consumed in moderation (the World Health Organization recommends that women limit sugar to no more than 40 to 50 grams per day), maple syrup contains 54 beneficial compounds, making it an alternative to table sugar.
1. Maple syrup is an unexpected source of essential minerals, including calcium, zinc, magnesium and potassium. Two table­s­poons provide half of your recommended daily intake of manganese, which is important for bone health, metabolism and brain and nerve function.
2. A unique polyphenol, quebecol—named after Quebec, the world's largest producer of maple syrup—is found in maple syrup. A diet rich in polyphenols (also in some fruit, green tea and red wine) helps reduce inflammation and support a healthy immune system.
3. Maple syrup contains inulin, a prebiotic fibre that acts as food for good gut bacteria and aids in healthy digestive and immune systems.
4. Darker-hued syrups have a higher antioxidant activity, which helps protect against cardiovascular disease and cancer.
ADD IT TO YOUR BEAUTY REGIMEN
It's not just for waffles. Add a dose of maple to your skin-care routine.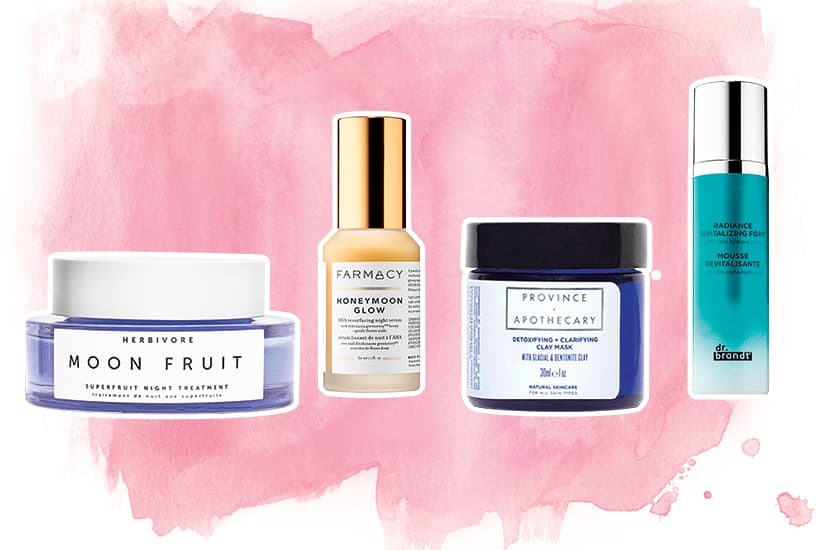 Herbivore Moon Fruit Superfruit Night Treatment, $77, herbivore­­botanicals.com. Farmacy Beauty Honeymoon Glow AHA Resurfacing Night Serum, $64, sephora.ca. Province Apothecary Detoxifying + Clarifying Clay Mask, $58, provinceapothecary.ca. Dr. Brandt Skincare Radiance Revitalizing Foam, $90, sephora.ca.
INCORPORATE IT INTO YOUR DIET
Add this tasty granola to your favourite yogurt or enjoy it on its own as a healthy snack.
Photography: Maya Visnyei