Canadian Living Books
5 awesome winter reads that you won't want to put down
Canadian Living Books
5 awesome winter reads that you won't want to put down
Whether you're into historical fiction, page-turning thrillers or healthy reads, we've got something for everyone to add to their winter 2017 reading list.
Historical fiction
Ballet buffs will recognize the name Vaslav Nijinsky, the Russian dancer and choreographer widely considered to be one of the greatest of the 20th century, but this historical read by Eva Stachniak pivots its perspective to his younger sister, Bronia. While her brother's fame affords her opportunities, it also overshadows her own talent. Bronia is faced with difficult choices: dance in traditional or avant-garde ballet? Stay in or flee revolutionary Russia? Stachniak tells a captivating decades-spanning tale that raises poignant questions about physical, mental and artistic barriers. — Sarah Dziedzic
The Chosen Maiden (Doubleday Canada) by Eva Stachniak, $24.
Action-packed
Rockton, a small town in the Yukon, is a secret haven for people on thrun, so residents live off the grid. But what keeps them hidden also puts them at risk, as homicide detective Casey Duncan discovers in this thriller, the second in the City of the Lost series. Casey finds a woman trapped in a cave, only to realize that she's a Rockton resident who has been missing for months. What follows is a race to find the woman's kidnapper and stop him before he acts again. — Stacy Lee Kong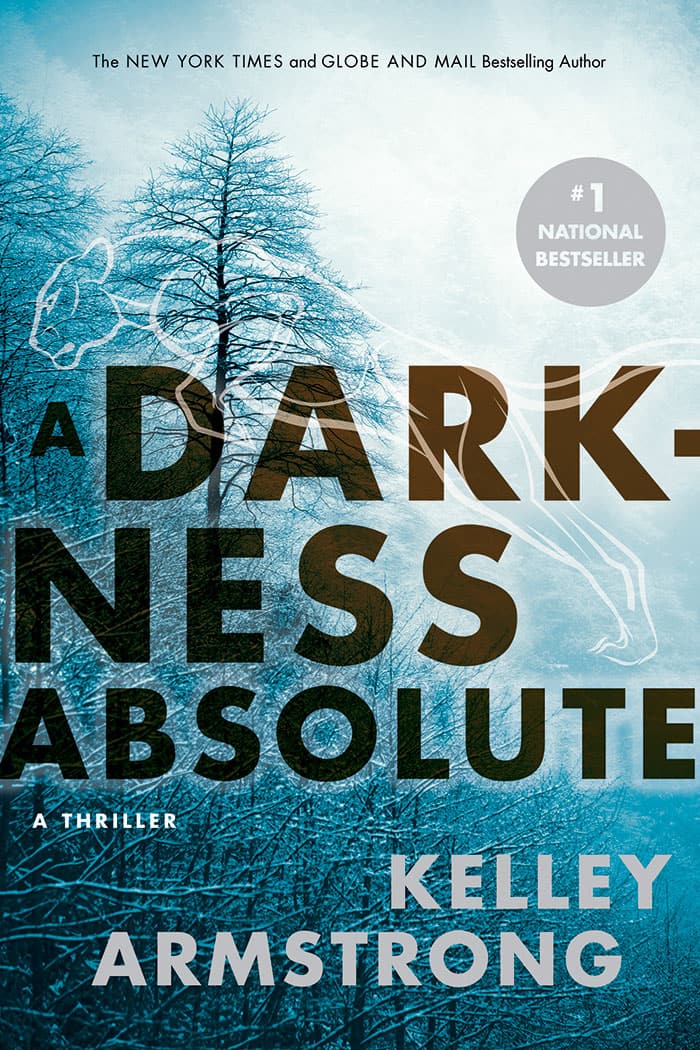 A Darkness Absolute (Random House Canada by Kelley Armstrong, $30.
Diet decoder
In this followup to Joy McCarthy's bestselling first book, the holistic nutritionist offers up 100 new delicious and detox-approved recipes, such as Joy's Favourite Breakfast Cookie, Zucchini Noodles With Avocado Sauce and No-Bake Carrot Cake. Plus, with a two-day reset plan (perfect after an indulgent weekend), a step-by-step guide to McCarthy's popular 10-day detox and strategies for better sleep, this easy read is all you need to get back on track. — Grace Toby
Joyous Detox (Penguin Canada) by Joy McCarthy, $32.
Weight-loss guide
After decades spent managing her clients'—and her own—hormonal imbalances, Dr. Oz Show regular Natasha Turner is the best person to write about how harnessing our hormones can help us lose weight. This book, which includes recipes, sheds new light on the six fat-loss hormones, including lesser-known glucagon and adiponectin, and offers tips on how to better manage them. — GT
The Hormone Boost (Random House Canada) by Dr. Natasha Turner, $32.
Resident evil
The house that sits at 1 Folgate St. has a dark past, but its well-below-market rent and stunning austere design are enough to entice two women, first Emma, then Jane, to live there, despite the landlord's strict rules—no rugs, no potted plants, no books—and the intense psychological questionnaires served up by the house's bespoke high-tech computer system. As the book jumps forward and backward between their stories, each woman accepts that 1 Folgate isn't merely a place to live; itfs supposed to free them from the emotional and physical entrapments of contemporary life. Equally intriguing is Edward Monkford, the handsome, controlling architect who built it—and whose wife and child were killed in a suspicious accident on the site of the house. As the women are seduced into a romantic relationship with Edward, each is compelled to unravel his dark past, but not without risk of treading the same path as the woman who came before. Clear your schedule before picking up this book; with its gripping narrative and multiple plot twists, you may not be able to put it down. — Jes Watson
The Girl Before (Doubleday Canada) by JP Delaney, $25.
To discover more Penguin Random House reads click here. Plus, enter our contest for your chance to win six Penguin Random House titles.