Beauty
Lush launches its Christmas collection: perfectly festive and sparkling
Beauty
Lush launches its Christmas collection: perfectly festive and sparkling
Colder days call for warm baths!
Luckily, cult favourite LUSH is spoiling us again this year with its sparkling holiday collection. It's time to get your hands on some glittery gold bath bombs and other goodies. There are 50 fresh, handmade products and forty gift boxes—so much to choose from!

Here are 10 festive LUSH creations on sale for a limited time only.
It'll bring you joy for 25 days! This advent calendar is filled with limited edition and all-time favourite products from the permanent collection.
A creamy, caramel-scented cleanser that'll leave your skin feeling as soft as silk. Maple syrup water acts as a natural humectant to help winter-dried skin retain moisture.
This gift set contains 17 limited-edition bath bombs. From Snow Fairy to Intergalactic to Sleepy and more, this reusable box is packed with holiday classics, star products and wonderful new discoveries.
Simply spritz on a little Snow Fairy and you'll smell like delicious cotton candy all day. Indulge in its magical aroma and feel the magic happen.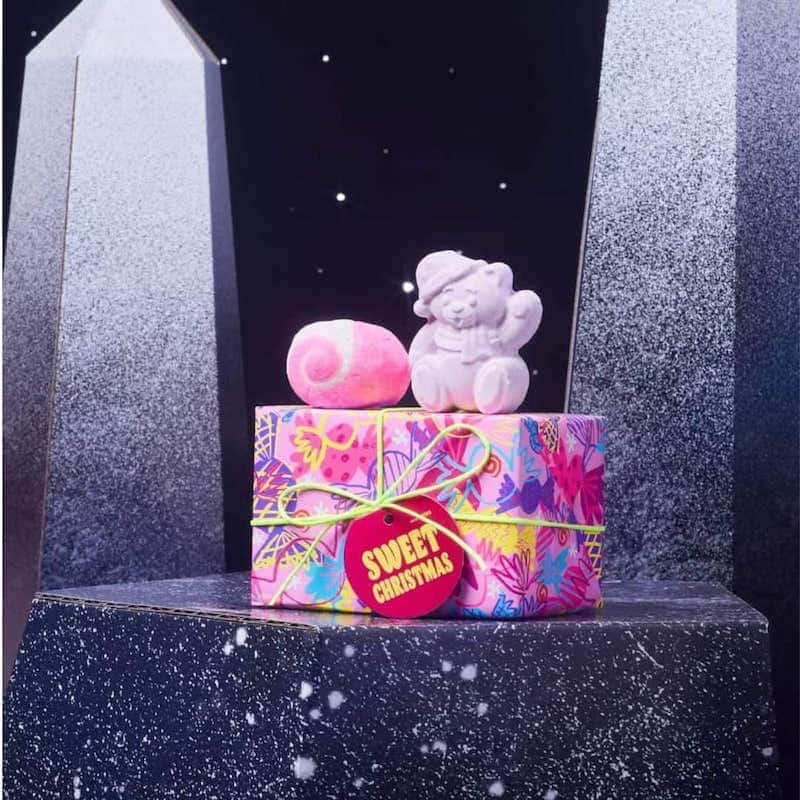 This holiday season, brighten someone's day with this duo of sweet delights. The Snow Fairy Roll foaming bar fills the bath with cotton candy-scented foam, while the Butterbear bath bomb is like a comforting cocoa butter cuddle.
This leave-on lip mask contains castor oil to add shine, Japanese polish wax to protect and a blend of cold-pressed raspberry seed oil and raspberry juice for a sweet, cotton-candy taste.
The four-wick candle will perfume your space with a dreamy cotton candy aroma and has a burn time of 34-40 hours.
This limited edition fragrance is only available for the holidays—when we need its comforting warmth the most.
Each of these limited-edition products features Snow Fairy's bubble gum and cotton candy dreams fragrances.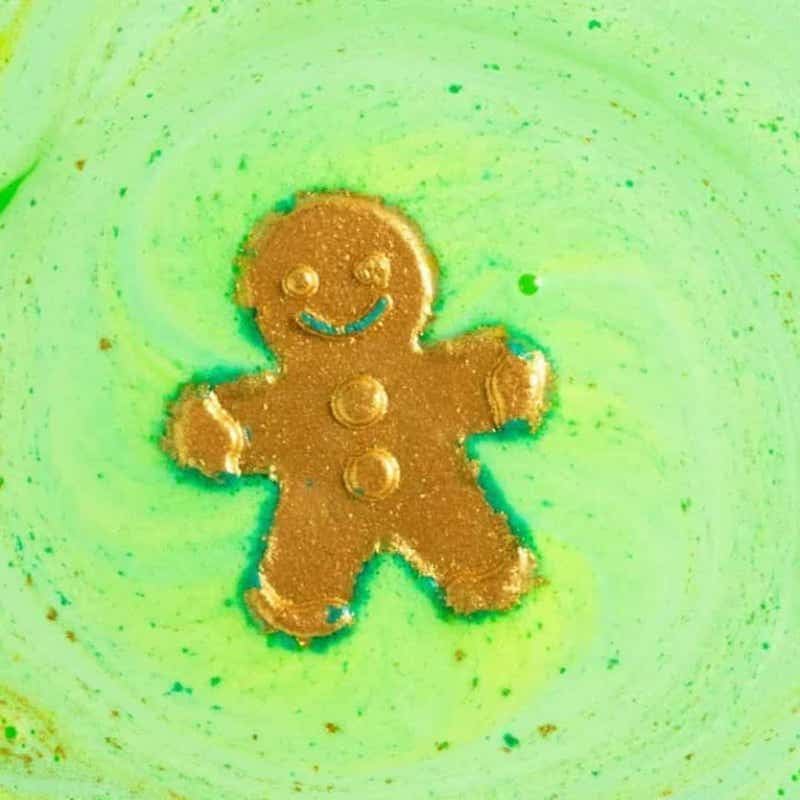 This effervescent citrus gingerbread man features yellow and blue swirls, creating beautiful bath art, while the plastic-free glitter gives the water a golden glow.
Gifts that keep on giving
The festive season is all about getting together, but it's also about helping others. That's why LUSH has decided to donate 100% of its sales of two products in its Christmas collection to charity.
By purchasing Charity Pot Body Lotion ($10 for 45g / $33 for 240g), 100% of the sale price (minus taxes) will be donated to small charities advocating for human rights, animal protection and environmental justice.
By purchasing Shampoo Bar #92 ($15), 100% of the sale price (minus taxes) will be donated to First Nations-led organizations working towards reconciliation. LUSH hopes to raise $150,000 through sales of this limited-edition bar made with essential oils from the forest to calm the mind and deep-clean the hair and scalp.
Discover the entire collection here.
4 ways to make your bedroom sleep-friendly