Food Tips
6 ingredients and cooking practices
Food Tips
6 ingredients and cooking practices
From Icelandic skyr to Instant Pot suppers, here's a glimpse at how we'll be cooking.
Skyrocketing in Popularity: Skyr
Photography: Maya Visnyei
Though it's nestled among the yogurts in grocery store aisles, Skyr (pronounced "skeer") is actually a traditional Icelandic soft cheese. It's lusciously thick—an inverted spoonful of it easily holds its shape—and contains calcium and bacterial cultures that are beneficial for your gut health. It also happens to be an excellent source of protein, with one serving offering upwards of 20g of the stuff (compared to traditional yogurt, which hovers around 6g of protein per serving). This makes it a great food to fend off the mid-morning snack-attack if you enjoy a healthy portion for breakfast. And what better way to do so than with a stack of Skyr Pancakes?
Instantly Smitten: Instant Pot Meals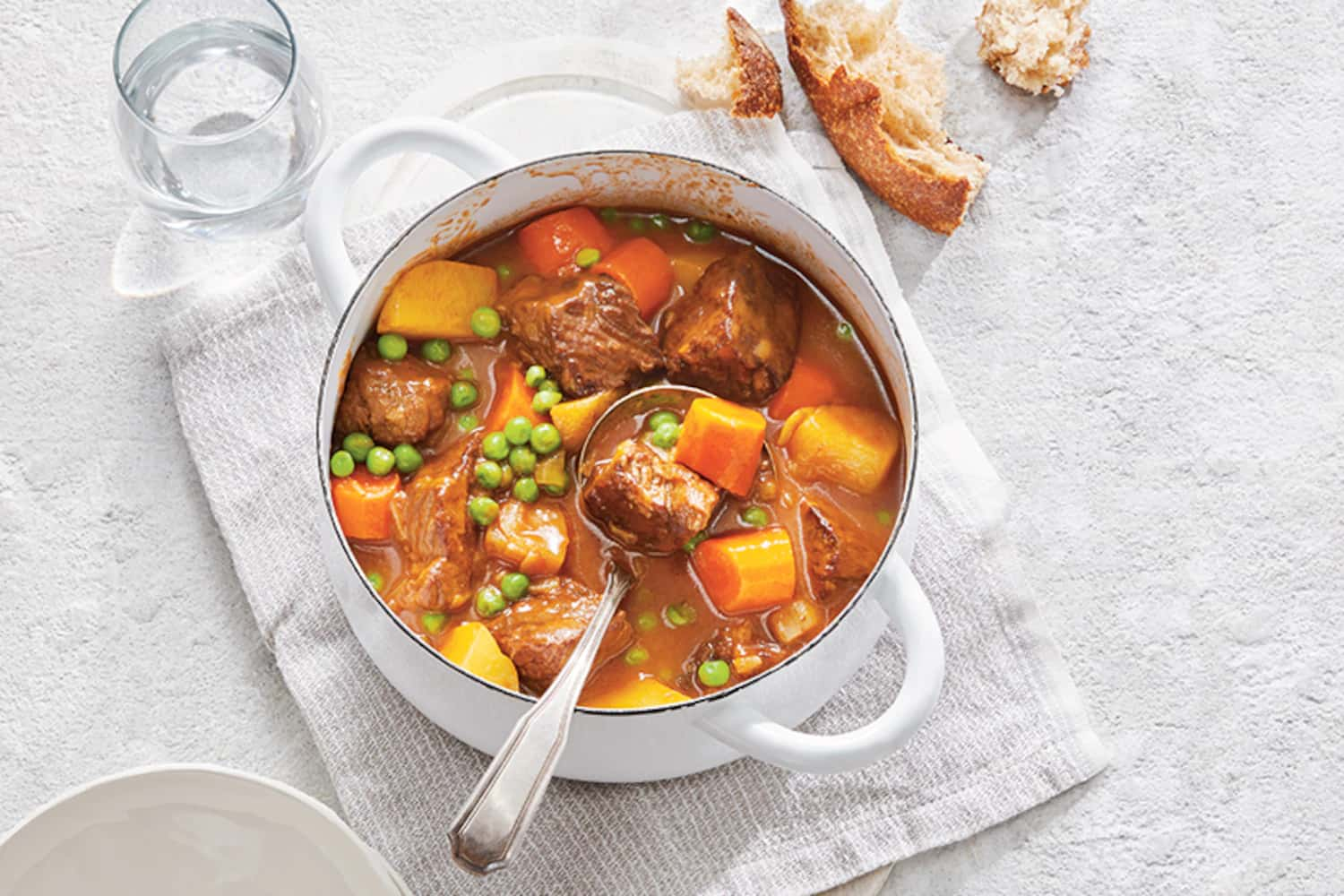 null
Photography: Maya Visnyei
In the past couple of years, the Instant Pot has taken the world's kitchens by storm and is now as much a household name as KitchenAid or Crock-Pot. It's no surprise why: It takes up only one appliance's worth of counter space but does the work of a pressure cooker, slow cooker, rice cooker and more. Don't take our word for it, though, as the results speak for themselves with our Instant Pot Chinese-Style Chicken Soup, Instant Pot Chicken Noodle Soup and Instant Pot Beef Stew.
A Pinch of Everything
Photography: Ronald Tsang
The "everything bagel" has been around for decades, but when the U.S.-based grocery store Trader Joe's launched its own bagel spice blend last year, meals as we once knew them started to change. Suddenly, a world of possibilities seemed to open up for that savoury-seedy spice blend, and it was no longer bound to merely bagels! That said, it's surprisingly easy to make your own everything bagel seasoning. Whip up a double batch, because you'll want extra as soon as you start using it. It's terrific on buttered toast, avocado toast, eggs any style, salmon and as a salad topper. In fact, it goes well with just about—we'll say it—everything.
Beyond Meatless Mondays
Photography: Ronald Tsang
Largely as a result of the environmental impact of the meat industry (as well as growing concern over the treatment of factory-farmed animals), many Canadian households are choosing to reduce their meat consumption. As a result, veggies that once would act as an underappreciated side dish to a meat main are taking centre stage, as vegetarian and vegan dinners appear more frequently throughout the week. Our Cauliflower Steaks with Grape and Pine Nut Relish, for example, are vegetarian-friendly but hearty enough for any meat lover. Likewise, our Spanakopita Loaded Sweet Potatoes make a delicious, filling meal.
Down with the Dishes: Single-Pan Suppers
Photography: Maya Visnyei
Though recipe inspiration is easier to come by than ever before, many home cooks find themselves short on the one ingredient that matters the most: time. For busy households, the question of what to put on the table for dinner can be daunting. To combat this, there's been a steady rise in the number of hearty meals that can be prepared in a single vessel, whether that's a soup pot, cast iron skillet or baking sheet.
One-dish meals not only cut down on prep and cooking time with their streamlined execution but as an added bonus, help save time when it comes to doing the dishes as well. Try our One-Pot Quinoa Chili for a warming vegetarian dinner everyone will love, or our Sheet Pan Greek Chicken with Lemony Potatoes for a quick, healthy meal. Even desserts are following suit—you can't go wrong with a Skillet Chocolate Chip Cookie.
Tahini Takeover
Photography: Suech and Beck
Though tahini has only recently begun to appear on the mainstream Canadian market, it's been an essential ingredient in parts of the Mediterranean and the Middle East for thousands of years. It's a condiment (akin to almond or sunflower seed butter) made from ground sesame seeds. It has a smooth texture and a deeply savoury, nutty flavour. It's a key component in recipes like hummus and baba ghanoush, but you can also enjoy it as you would any other nut butter. It's great spread on toast or used to boost protein in a smoothie. Its versatility means you'll love it in our Vegan Tahini Maple Cookies as much as on our Chicken Shawarma Bowls.